LET YOUR BODY INDULGE IN AHHH.....BOOK A SERVICE JUST FOR YOU!
Gentlemen!!
This menu was designed for the men who desire to be pampered after a long day, you DESERVE it!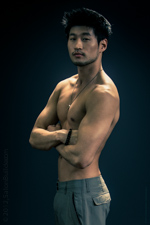 Body Building Hair Removal Treatments!
Anus $25
Arms - Lower $25/Upper $25 or both $45
Back $40
Buttocks $25 or ($45 Buttock & Anus)
Ears $10
Chest $30
Chest & Stomach $45
Hands/Fingers $12
Legs $40
Legs/Thighs Pkg @ $75
Nostril $10
Shoulders $20
Stomach $20
Thighs $40
Toes $10
Underarms $20

DeVyne Spa removes the hair with Smooth Skin wax for men.

This anti-bacterial, low-melting wax is a roll on that is removed with a strip cloth. Relaxes the hair follicles to help with a more durable removal and is perfect for coarse and stubborn hair as well as sensitive skin.
Return to Top
Service Policy
All treatments require an appointment. However, there are occasions when last minute appointments are available and you can be put on our call back list.
Appointments may be booked online or call any time. Appointments booked online are NOT confirmed until a confirmation email is received from DeVyne Spa.
All appointments require a credit card to secure the appointment time frame requested by guest/client.
Our cancelation policy requires a 24 hours notice. To cancel your appointment you may email at info@devynespa.com, text or call at 816-472-7779.

All appointments canceled less than or at 24 hours , is a no show, no call or no email received will be charged the cost of the service scheduled.
Conveniently Open 5 days a week!
Tuesday - Friday 10:00a - 6:00p.
Saturday by appointment Only.

Extended hours available until 8:00p with appointment.
*May close early due to weather conditions during winter months.*
**Off Street Parking is available at 911 Baltimore. Please park either on the 1st level (2 hours Parking Slots) or on Level 5-6 in the unreserved parking slots. Please bring parking ticket in to be validated.**
Prices Subject to change without notice.